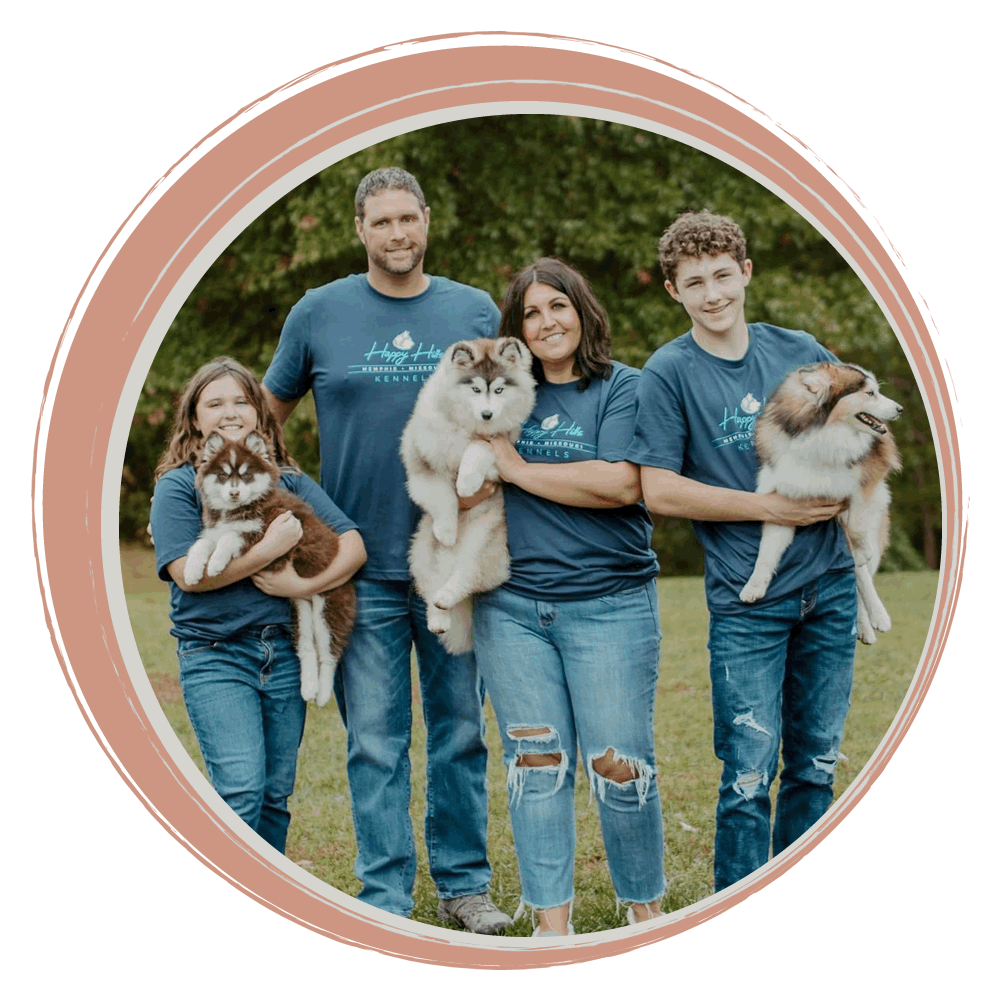 Hello, so nice to meet you!
My name is Dawn and I breed Pomskies, which is a fairly new breed that has only been around for about 10 years. It is a husky/pomeranian mix, basically a miniature husky. They come in all sizes, colors and coat types. I have been researching and learning for 3+ years. I have had a prior litter myself, but mainly my stud dog has been used by other breeders. I have decided to take the full plunge. I built my kennel and invested in quite a few females in 2020. The first Pomsky litter for sale will arrive in the fall of 2021. My mission is to better the Pomsky breed and create amazing puppies, then help them find their perfect forever home. My dogs are my family and are treated as so.
I am excited for the opportunity to help you find your Pomsky Puppy.
~Dawn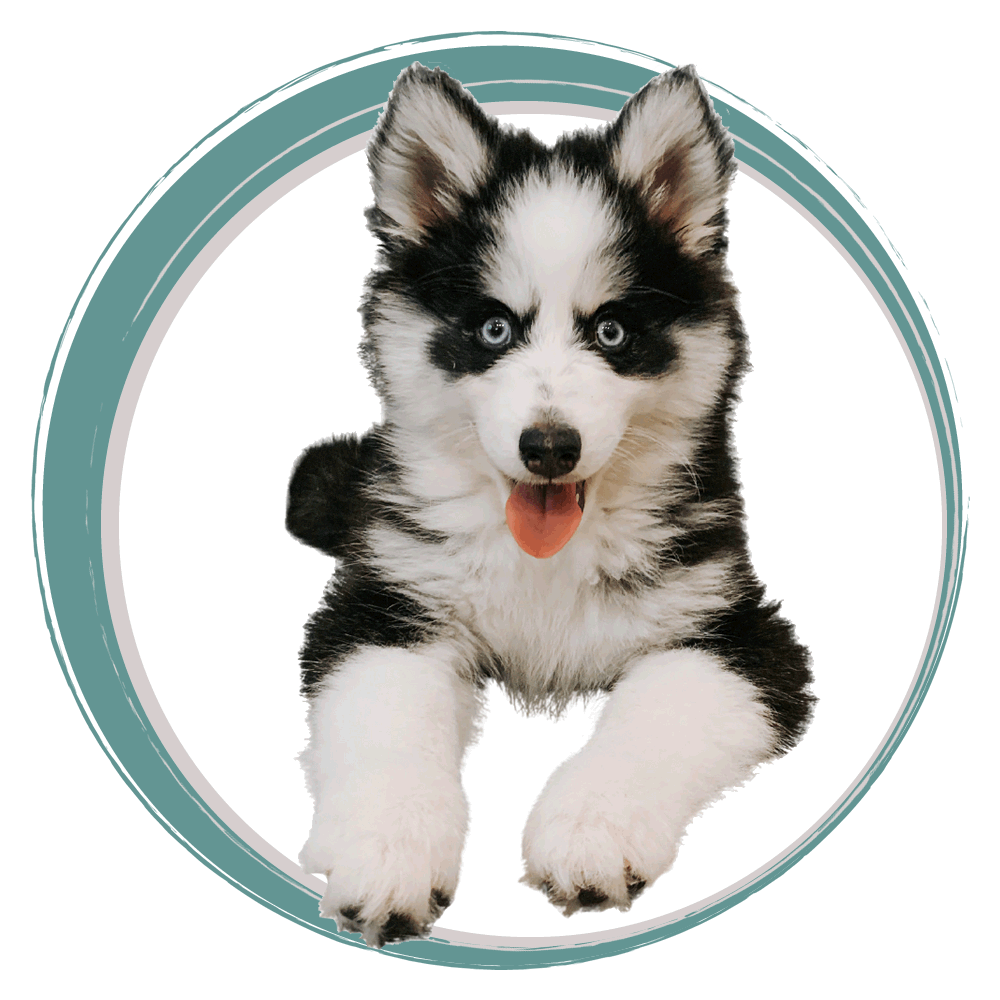 We came across Happy Hills Kennels on Instagram about a year prior to our own adoption and absolutely fell in love with all of their Pomskies. We finally reached out and decided to adopted our own Pomsky in July of 2022. Dawn and Happy Hills Kennels were the absolute BEST to work with. From start to finish, the adoption process with her was not only seamless, but was so exciting and fun! We got to Facetime with Dawn and see all of the Pomskies that were available. She told us a little about each of their temperaments and what she liked about each of them. We eventually decided to adopt "Tulip" and we were sent pictures and videos of her every week. We even told Dawn that our plan was to name her Pippy and she started calling her that. By the time we got Pippy she already was responding to her name!! ADORABLE!
We are already talking about the possibility getting another one and it would definitely will be through Happy Hills Kennels! We couldn't be happier with how the adoption process went. We love our Pippy girl so much already! Would definitely recommend Happy Hills Kennels to anyone thinking about adopting.
@PippyPomsky
Justin & Jessie